Manuscripts

IRKUTSK CITY PUBLIC ADMINISTRATION ACTIVITIES REPORT IN 1889. – Irkutsk, 1890.
278 pages with the tables, scheme and diagrams.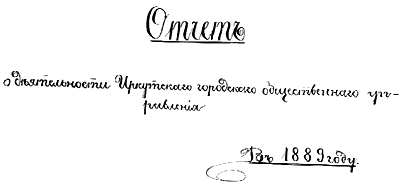 The Report has information about administration organization and important issues, discussed by the Duma, city provision of amenities, health and people's education, industry and trade, food production and city finances in 1889. There is a detailed report of Irkutsk income and expenditures. There is a text, dedicated to Irkutsk municipal elementary schools situation.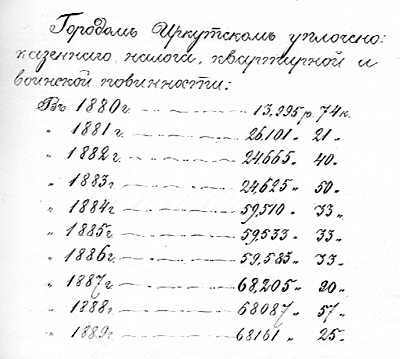 Public reproduction of materials of this site or separate parts, including electronic form,
admitted only with concent of Scientific Library of Irkutsk State University.

© Copyright Scientific Library of Irkutsk State University, 1999-2000
Webmaster Boris G.Fominyh